We accept most major and government insurances.
About Dr. Zarate
Dr. Zarate attended the University of Texas in San Antonio to obtain her bachelors degree in Biology in 2002 and then attended the University of Texas Health & Science Center Dental School where she graduated in 2006. general dentist headache center
Her 10 year career began in her hometown, Laredo, at Gateway Community Health Center. In three short years she worked her way to become the Associate Director of the Dental Department, while also serving as an adjunct faculty member for UTHSCSA.
Dentistry for the Entire Family

Preventative Family Dentistry
Maintain your healthy smile for life with regular preventative dental exams, cleanings, and X-rays. Our staff will refresh your teeth and gums by removing any harmful bacteria, plaque, and tartar. Regular appointments will also help us identify and treat potential oral health problems at the earliest possible stage.

Restorative and Prosthetic Dentistry
Restorative dentistry involves repairing or replacing teeth that have been damaged due to disease, decay, or injury. Advancements in this type of dentistry have made it possible to return form and function to almost any smile. Procedures such as fillings, bridges, and dentures can greatly improve your appearance and help prevent future dental problems.

Pediatric Dentistry
Our team is dedicated to providing the highest quality dental services to children of all ages. We know that we play a critical role in establishing a great foundation for lifelong oral health. Our entire staff will treat your child with compassion and patience in order to deliver the best possible care.

Cosmetic Dentistry
Through exceptional cosmetic dentistry techniques, our staff has been able to help countless people achieve the smile they've always wanted. Bleaching, crowns, veneers, and other cosmetic dental procedures make it possible for you to restore the appearance of your teeth so that you can once again smile with confidence.


Orthodontics
Orthodontics is an area of dentistry that deals with correcting misaligned teeth. Since misaligned teeth are more difficult to keep clean, they are at a greater risk of being lost due to tooth decay.The benefits of orthodontics treatment include better oral health and a more attractive smile.

Root Canals
Every year, millions of teeth are treated and saved with root canal therapy. This procedure involves removing the damaged area of a tooth before cleaning, filling, and sealing it. Most patients who receive root canal therapy experience little pain and enjoy a restored tooth that lasts.
Free Teeth Whitening for Life
Call for details
Adults Exam, X-Rays & Cleaning for $149
(first 50 patients)
*Some restrictions may apply
Children's Exam, X-Rays & Cleaning for $99
(first 50 patients)
Free Evaluation for TMJ/Headache Pain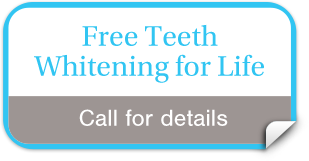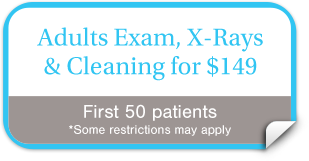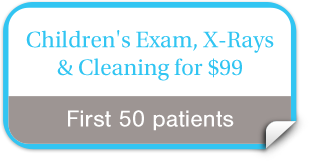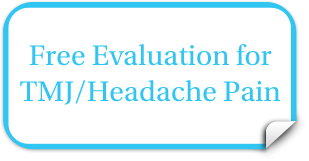 Request an Appointment
Fill out the form below and we will reach out to you within 48 hours.